The
Huni Bunny Shop
is an adorable little boutique created by
Ashley Nichols
in
2020
. Founded in merchandising,
Huni Bunny
once specialized only in fandom Prada. But
2021
saw an overwhelming amount of change, and with that change often came the unexpected.
An unprecedented and
incredible
amount of support flooded the store. Through that support, we began to see an opportunity to become something bigger. And since we took care of our immediate needs, we at H
uni Bunny
began to grow a craving for the unique, the unexpected, and the fun. We wanted to make more, and do more. But we didn't want to just put out the 10th iteration of the same character as a hard enamel pin, as some others do. We wanted to be creative. We wanted to be fun. And so, we made a decision
.
As of 2022,
Huni Bunny
is a team of artists dedicated to making amazing and appealing products. Custom clothing, hand-made sketchbooks, high-quality makeup, we want to make it all.
2022
is our year of growth, funding, trials, and tribulations. By
2023
, we project to be completely independent, with no need for any sort of outside funding.
But we don't want to stop there; we want to become a place where any artist can make what they want. Need connections? Need funding? Do you enjoy passive-income? We'll provide that, and more by
2024.
We're more then a shop. We're a unique business model created by artists, for artists.
See Below the Talent and the Heart of the Huni Bunny Shop!
And click their pictures to check out their stuff! 🐇💜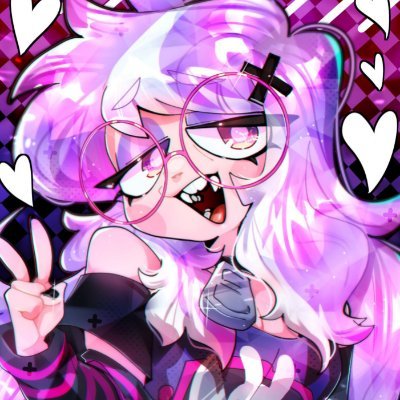 ASHLEY NICHOLS 🐇 || She/Her
Ashley Nichols is an animator, artist, and show runner. Best known for her role as Lead Clean-Up Artist on Lackaidaisy Cats, she's also the host of the popular online podcast, HuniCast, and the co-creator of Farfetched, a self-funded indie animation SOON TO BE AVAILABLE on Youtube!

When she isn't Boss Girl Slaying™️ Wig Sis, she scrolls through TikTok, and finds herself getting clapped in Dark Souls.
Art by @_Mich_art on Twitter!
Support Ashley's Patreon! 💜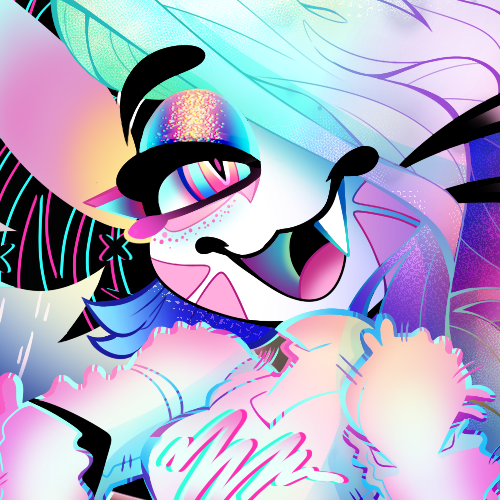 FAUSTISSE 🍒 || They/Them
An eldritch creature perceiving Hello Kitty, Faustisse is an illustrator, comic artist, and well-known sketchbook hoarder.
When not working on NON-DISCLOSURE AGREEMENT, they can be found designing and illustrating for NON-DISCLOSURE AGREEMENT. And if you can't find them there, either, then MAYBE you can find them at home drinking coffee out of their World's Best Operational Manager and Lead Merchandise Artist cup.

Or they're bothering Ripley. It's hard to know, sometimes.
Support Faust's Kofi! ☕
BUT WAIT!😍 THERE'S MORE!✨
Get to know the amazing, dedicated, and hard-working artists of the Huni Bunny Shop!
Ripley Winters || He/Them
🌲 Comic and Merch Artist
🌲 Goopy Cat... thing!
🌲 Loves Pickles with Whole Milk
🌲 Faust is VERY WORRIED about the above part.

Krossan || She/Her
👻 Visual Developer and Character Designer
👻 Draws Dark Danny from Danny Phantom way too good.
👻 I guess you could say it's kinda... spooky, how good they are at it. 😏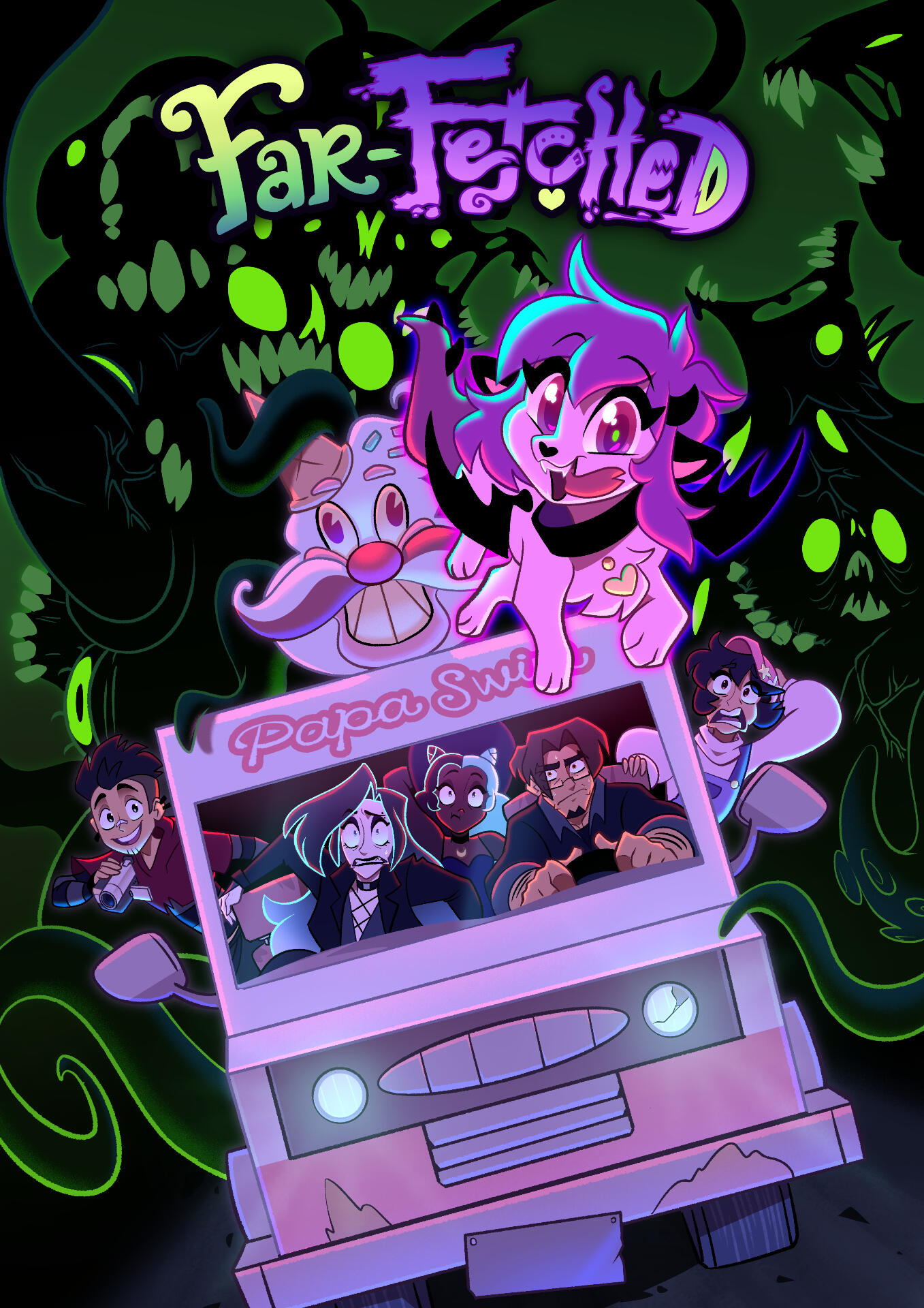 FAR-FETCHED👻
Hideous creatures? Rock bands? Secret organizations? An EDM vampire? Monster hunters? A purple sparkle dog? The crippling struggles of adulthood? These are just a few of the things you'll find in FAR-FETCHED.

In the town of Veilport, Rue Cervello sets out to start life on her own... only to accidentally unleash a cryptic puppy from her own mind. Now stuck with the canine creature named Kira, Rue joins her best friend, Quinn, and his rock band of late 2000's misfits to fight and exist in a world where science is at odds with the supernatural. With comedy, horror, action, music and a smidge of nostalgia, FAR-FETCHED is a thrill-ride of fun, from the doghouse to the grave.
Watch the Proof of Concept!! 💜