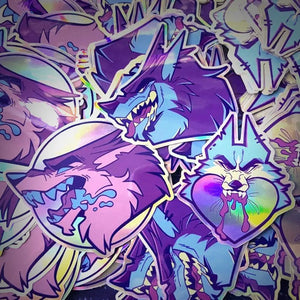 Holographic Werewolves Sticker
Haven't you ever wanted three good boys pasted on your mac laptop? Or your strathmore sketchbook? Well now you can!  Reintroducing the popular and quickly sold out Werewolf Stickers, back at it again in the Huni Bunny Shop!!
Due to popular demand, we went ahead to included these pieces as part of out permanent collection!!
 🍏🍎Concept, Draft, and Finished Work: @AshNicholsArt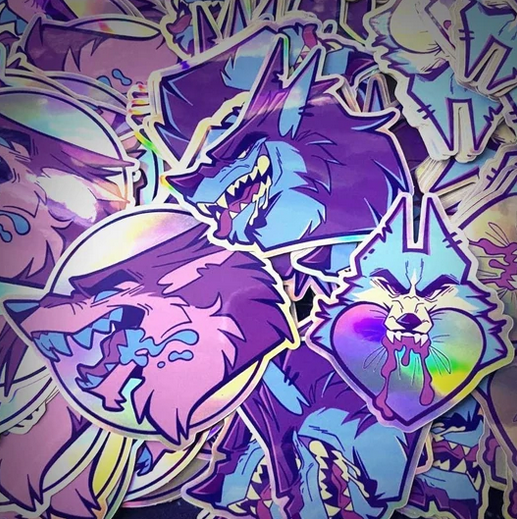 🔥FROM LEFT TO RIGHT🔥
Moonlight Sticker - 2.6" x 2.5"
My Next Victim Sticker - 2.5" x 2.5"
Eat Your Heart Out Sticker - 2.1" x 2.5"
Holographic Werewolves Sticker AshNicholsArt Prints Color Paper Art Merchandise Farfetched Hazbin Hotel Lackadaisy Goth Bunny Waifu Print Judy Hopps Zootopia AshNicholsArt Prints Color Paper Art Merchandise Farfetched Hazbin Hotel Lackadaisy Holographic Werewolves Sticker Holographic Werewolves Sticker